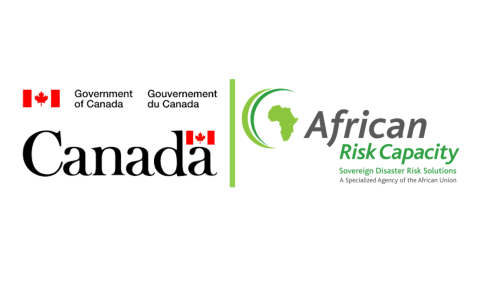 The African Risk Capacity Group (ARC) receives $17 million in funding from the Canadian Government
The African Risk Capacity would like to thank the Department of Foreign Affairs, Trade and Development of Canada, a long-term donor partner of the African Risk Capacity (ARC) Agency, following the recent announcement of $17 million in funding to ARC. The grant will be used to improve the resilience of vulnerable populations, including women and children, to climate shocks and natural disasters in Africa, by building member states' capacity for gender-responsive planning, preparation and response to, the increased occurrence of climate-induced weather events.
The funding announcement was made by H.E Harjit Sajjan, Canada's Minister of International Development, while on a visit to Africa where he concluded funding agreements on various development and humanitarian projects. It comes at a time when Africa is intensifying its efforts to build resilience against the growing threat of climate change and will bring much-needed support to countries.
The ARC Group appreciates the continued support from the Government of Canada. The funding will go a long way towards supporting ARC's work with member states to strengthen their capacities to respond to the increased occurrence of climate-induced disaster events.   
"We are grateful to the Canadian Government for their commitment and partnership in support of the ARC programme. This will enable us to deliver on the common goal to build the climate response capacities of member states and ensure their preparedness to manage climate-induced disasters," said Ibrahima Cheikh Diong, UN Assistant Secretary-General and ARC Group Director General. "The funds will also contribute to the sustainability of our organisation", he concluded.
ARC was established in 2012 as a Specialised Agency of the African Union (AU) mandated to help African countries build their capacities and improve their preparedness to manage natural disasters. Specifically, the ARC Agency helps countries build the expertise, processes and infrastructure needed to make optimal use of the parametric insurance products offered by ARC Ltd, the insurance affiliate of the Group. The organisation's product offering includes Drought, Tropical Cyclones, Flood, and Outbreaks and Epidemics solutions.
--------------
Ends
About ARC Group:
African Risk Capacity (ARC) Group consists of ARC Agency and ARC Insurance Company Limited (ARC Ltd). ARC Agency was established in 2012 as a Specialised Agency of the African Union to help the Member States improve their capacities to better plan, prepare and respond to weather-related disasters. ARC Ltd is a mutual insurance facility providing risk transfer services to the member states through risk pooling and access to reinsurance markets.
With the support of donor partner organisations, ARC assists the AU member states in reducing the risk of loss and damage caused by extreme weather events affecting Africa's populations by providing sovereign disaster risk insurance for targeted responses to natural disasters in a timely, cost-effective, objective, and transparent manner. Since 2014, ARC has provided cumulative insurance coverage to the value of over US$1 billion for the protection of 100 million vulnerable populations in participating countries.
For more information, please visit: www.arc.int
Please follow us on social media:Twitter: @ARCapacity
LinkedIn: https://www.linkedin.com/company/african-risk-capacity/
Media Contacts
Eva Kavuma | Chief Operations Officer | African Risk Capacity (ARC) Agency |
E-mail: eva.kavuma@arc.int