ARC Secretariat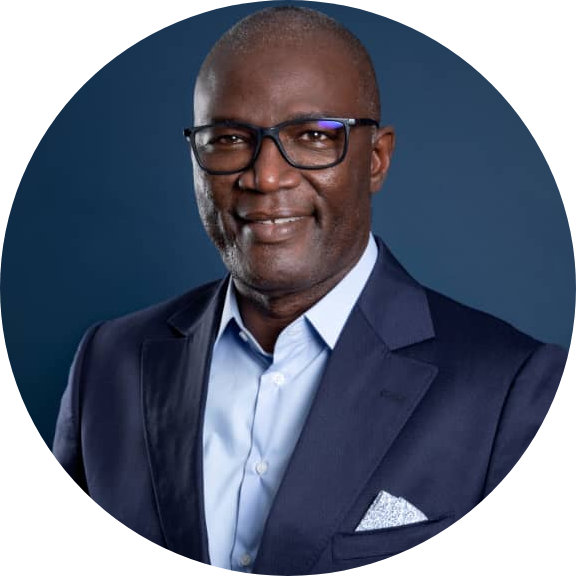 Mr Ibrahima Cheikh Diong
United Nations Assistant Secretary General (ASG) and Director General of the African Risk Capacity (ARC) Group
Ibrahima Cheikh Diong has over 30 years of professional leadership and management experience in Africa, USA, Europe and Asia.
As Director-General of the African Risk Capacity Group (ARC Agency and ARC Ltd), Ibrahima is responsible for defining and executing the strategic vision of the institution.
As an ex-officio member of each of the affiliate managing organs including the Board of Directors, he is responsible for ensuring that the overall ARC Group Strategy is aligned with each affiliate. This includes coordination of the ARC Group management team,  and ensuring the financial sustainability of each affiliate.
Leveraging on his versatile expertise, knowledge, experience and vast networks, the Group Director-General will chart a new path towards strategies and partnerships that will continue to place ARC as a leader in Disaster Risk Management and a true partner to Africa's populations and governments in alleviating the impact of natural disasters on the continent.
Ibrahima's areas of expertise include: corporate and investment banking, structured and blended finance, transaction advisory, financial engineering, resource mobilization, business re-engineering, change management, human capital development, public-private partnership design, merger and acquisition management, project management, environmental policy and impact assessment management, monitoring and evaluation design, strategic communication and planning, private sector development, water resources management, among others.
Prior to joining ARC, Ibrahima founded and served as the Chairman of the Dakar-based pan-African management, communication and investment advisory firm, Africa Consulting and Trading (ACT Afrique Group). Prior to ACT Afrique Group, Ibrahima held several senior positions; Senior Africa Banker at BNP Paribas out of London; Minister, Special Adviser and Ambassador- at-Large to the President of the Republic of Senegal; Ambassador and Director General of International Cooperation of Senegal; Permanent Secretary of Energy of Senegal; Chairman of the Board of Senegal Airlines; Manager at Africa Department of International Finance Corporation; Regional Coordinator for Africa for Public Private Infrastructure Advisory Facility at the World Bank.
He has also  served as the Africa Director at the US-based international management consulting firm, Booz-Allen and Hamilton, where he led its public utility privatization work in in Africa, senior independent adviser to African and US governments, UN agencies, international foundations and NGOs, international private companies and think tanks; Manager of the Environment Unit of the Dakar-based Pan-African Agency for Research and Consulting. He was also the Director of the Water Resources and Environment Department of the African Network for Integrated Development. While living in Taiwan, he founded an intermediary firm, Africa Consulting in Taiwan (ACT), to support investment flows from Taiwan to Africa.
Ibrahima graduated from the School of Int'l and Public Affairs (SIPA) at Columbia University in New York City with a Master's degree in Int'l Affairs (MIA) specialized in international finance and environmental policy. He also holds a BSc. of Civil Engineering specialized in water resources mgmt. from Hohai Int'l University, Nanjing, People's Republic of China. He also holds a diploma in BOOT design.
Ibrahima is perfectly fluent in English, French, Mandarin Chinese and Wolof, and has a working knowledge of Portuguese.
Ms Eva Kavuma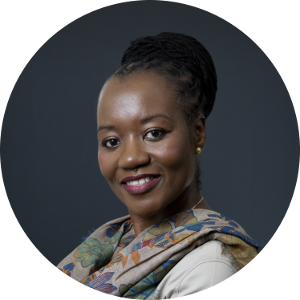 Chief Operating Officer
Ms Eva Kavuma joined ARC in 2017 as the Chief Operating Officer, bringing to ARC over fifteen years of executive experience in stakeholder engagement and organizational optimization, as well as a profound understanding of Africa's diverse investment environments. Ms Kavuma ensures that all of ARC Agency's operational areas – Research and Development, Technical Support, Country Engagement, Contingency Planning, and Policy and Technical Advisory – are harmonized and efficiently working towards improving disaster risk financing in ARC Member States.
Before joining ARC, Ms Kavuma was the Director for East and Southern Africa of Africa Risk Consulting from 2015. Previous to this role, she held a variety of strategy-oriented positions in the MTN Group between 1998 and 2015. She worked as the General Manager of International Business Development in the MTN Group's expansion strategy and in diverse leadership positions in HR International Operations, Corporate Affairs and Customer Experience. Eva led virtual teams to deliver on transformational strategies to achieve organizational effectiveness across multiple geographies, including emerging markets in Africa, Asia and the Middle East.
Her leadership of multidisciplinary teams at MTN Group across various programme areas resulted in consistent implementation of MTN Group policies and procedures across 22 countries in Africa and the Middle East, as well as the roll-out of transformative initiatives and activities across the MTN Group, including the Group's Africa expansion strategy, Customer Experience, Shared Service Centre transformation, and the Employee Value Proposition.
Ms Kavuma has a Masters of International Management from the Thunderbird School of Global Management. She speaks fluent English and Luganda, and she is proficient in French.
Research and Development

Mr Francois Kayitakire
Director of Research and Development Department

Francois Kayitakire is a world-class scientist with specializations in engineering, agro-resilience, food security and nutrition. Prior to joining ARC in 2019, he was a senior scientist at the European Commission's Joint Research Center (JRC) in the Food Security Unit and based in Ispra, Italy. In this position, he lead other experts to provide scientific advice  to various EU departments responsible for international development cooperation and humanitarian actions.

His research activities focused on quantitative resilience measurement methods, early warning on food security crisis, food security assessment methods, nutrition indicators and on agricultural risk management in Africa and other developing countries.

Francois' first assignment at the European Commission in 2005 was with the Unit for Global Security and Crisis Management at the JRC. His work focused on analysing and building models for early-warning system in armed conflict zones as well as exposing their root causes. The model he developed is the basis of the Global Conflict Risk Index. He also worked on monitoring natural resources that are susceptible to fuel armed conflicts. This included the monitoring of the compliance with the Kimberley Process, a diamond trade certification scheme, as well as the use of satellite imagery to support post-disaster needs assessments.

Before joining the European Commission, he was with the Universite Libre de Bruxelles for one year from where he was seconded to the Wallonia Region's administration as data analyst. Within this period, he worked with the team responsible for producing the annual report on the State of the Environment.

Francois holds a Ph.D. and Engineering degrees in Agricultural Sciences both received from the Université catholique de Louvain (UCL), Belgium. While working as a researcher at the UCL, from 1998 to 2004, his areas of interest were forest mapping and urban green area management using satellite imagery.

Francois is fluent in Kinyarwanda, English, French and Italian languages.

He is an avid volleyball and football enthusiast.

__________________

Mr Robert Kwame deGraft Agyarko
Lead Advisor, Outbreaks and Epidemics (O&E) 

Robert Agyarko joined ARC in 2016 from the World Health Organization's Health Security and Emergencies Programme in the Africa Regional Office where he worked as the focal person for Strategic Planning, Resource Mobilization and Partnerships. Robert will manage the outbreaks and epidemics research and development program, including the critical outreach and relationship-building with ARC Member States and key partners.

He has 18 years of international experience working in development and public health, including management and coordination roles in national and international organisations. These include, in addition to the above: working for WHO on the Impact of HIV/AIDS on older persons (1999-2003, based in Geneva), coordinator in WHO AFRO's Regional Malaria technical support team (2003-2007, based in Zimbabwe); portfolio manager for South Africa and Namibia (2007-2009, based in Geneva) at the Global Fund; West and Central Africa Malaria Advisor (2009-2010, based in Dakar) at UNICEF. He also has high-level advocacy experience with the African Leaders Malaria Alliance Secretariat (2010-2012). In 2015 he served as the Technical Advisor to the Incident Commander and Coordinator of the Ghana Public Health Emergency Operations Center.

Robert holds a Master's degree in Development Studies from the University of Sussex, and undertook certificate courses in epidemiology and bio-statistics at the Johns Hopkins Bloomberg School of Public Health.

Policy & Technical Advisory Services

TBA

Country Engagement: West and Central Africa

Ms Linda Carole Tiemoko
Head of Government Services for West and Central Africa

Prior to joining ARC, Linda served as the Country Program Coordinator for Cote d'Ivoire at the Millennium Challenge Corporation Data Collaboratives for Local Impact. In this capacity, she led the strategic program implementation while promoting robust advocacy and execution to strengthen the effective use of data at all levels in the country. Previously, as a Senior Regional Manager, she supported the Agency for Medical Prevention to improve the overall program performance and secure new funding, while strengthening governance and regulatory compliance in five country offices in West Africa.

Linda graduated from the University of Maryland, USA, with a master's degree in International Enterprise Management, and she holds a Master in English and Psycholinguistics from the University of Abidjan in Cote d'Ivoire. In addition, she holds a diploma in Knowledge Management, and a technical diploma in International Trade, and a diploma in Practices of International Trade. Linda is fluent in French and English, and she has a conversational level in Spanish.

Country Engagement: East and Southern Africa

Mr Koffi Konin
Head of Government Services for East and Southern Africa ad interim

 

Contingency Planning

Mr Papa Zoumana Diarra
Chief of Operational Planning

Papa Zoumana Diarra joined the African Risk Capacity project in June 2012 as the Contingency Planning and Operations Officer. He contributes to the development of contingency plans as well as monitoring and reporting for all African countries that are consider participating in the ARC risk pool.

Papa Zoumana joined WFP in January 2008 as a Food Security Nutrition Programme Officer at the Senegal Country Office where he implemented and monitored community-based food security and nutrition activities as well as relevant capacity building initiatives. Between 2010 and 2012, he served as the Head of Provincial Offices in the Democratic Republic of the Congo. Prior to joining WFP, Papa Zoumana worked with various INGO's, including CIRAD-Fôret, Vétérinaires Sans Frontières, Afrique Verte Sahel and Solidarités International in Afghanistan, France, Madagascar, Mali and Sudan.

A citizen of Mali and France, Papa Zoumana holds an Agricultural Engineer Diploma from La Universidad Marta Abreu de Las Villas, and a dual Masters Degree in Rural Development and in Food Policy from University of Paris I Panthéon-Sorbonne. Papa is a native speaker of Malinké, and is fluent in French, Spanish and English.

Legal

Mr Bright Mando
Senior Legal Counsel and Board Secretary

Bright Mando has more than 15 years' experience in diverse areas of the national and international law.

He joined ARC in September 2018 from the African Union Legal Office where he has worked for 10 years handling and advising on topical legal portfolios for the Union including establishment of new AU structures and institutions; AU reform; treaty negotiations and practice; AU's interaction with Member States, Regional Economic Communities and partners; environment and climate change; and institutional and administrative issues. Prior to joining the African Union Commission, he has worked in several government departments in Malawi focussing on the protection of the environment, anti-corruption and public procurement, law reform, good governance and development of policies and guidelines.

At ARC, Bright Mando manages ARC's legal, advisory and secretarial services to the ARC Agency Governing Board.  

He holds an LLM in Rule of Law for Development (Loyola University Chicago, Rome Campus); LLM in Energy and Environment (Tulane University, New Orleans); a LLB (Honours) (University of Malawi); a Diploma for Peace and Security in Africa (Uppsala University, Sweden) as well as several post graduate certificates in International Law, Legislative Drafting, Intellectual Property for Developing Countries, and Military Law.

He was admitted to the Malawi Bar in January 2001.

Monitoring & Evaluation

Mr Aboubacar Diaby
Monitoring and Evaluation Officer

Mr Aboubacar Diaby joined ARC in late 2016, bringing with him more than 12 years experience in Monitoring and Evaluation of development programs with particular focus on agriculture, food security and natural resources management. Abou has developed and managed the M&E systems for development projects funded by USAID and AFD (French Development Agency), and worked as Monitoring and Evaluation officer for World Agroforestry Centre (ICRAF), Adventist Development and Relief Agency (ADRA) and Société Française d'Etude et de Conseil (SOFRECO) in Guinea.

Immediately prior to joining ARC, he was Senior Program Officer, Monitoring and Evaluation at the Alliance for Green Revolution in Africa (AGRA), a multi-donor funded organization operating in 18 African countries where he spearheaded the design and implementation of the M&E policies and strategy with a focus on evaluations, economic analysis and household surveys. With AGRA, he contributed to building partnerships and professional linkages with both African-based and external research institutions in M&E and impact evaluation.

Aboubacar holds a Ph.D in Economics from Southern Illinois University, Carbondale, a MSc in Agroeconomics and a BSc in General Agronomy from Institut Agronomique et Vétérinaire Hassan II (Morocco). He is also a member of African Evaluation Association (AfrEA), African Finance and Economic Association (AFEA), African Growth and Development Policy Modeling Consortium (AGRODEP), and American Economic Association (AEA). Aboubacar is a native of Guinea and a native French speaker and fluent in English.

Communications

 

Gender

Ms Christiana A. George
Head of Gender Department

Christiana Adokiye George has over 20 years of experience in the field of gender and development. Prior to her joining the African Risk Capacity, Christy worked as a Gender Specialist with the International Fertilizer Development Centre (IFDC) in a USAID funded project on Cotton Partnership in West and Central Africa. She had previously held leadership positions in the UN system as the UNDP Gender Practice Leader for West and Central Africa at the regional service Centre in Dakar, Head of Corporate Social Responsibility in Notore Chemicals, a Fertilizer Company located in her home country, Nigeria, as well as the Founder/President of Kate Bee Foundation, an NGO she founded to contribute to youth and women empowerment in the Niger Delta. With expertise in all fields of gender and development, Christiana led the elaboration of the regional plan of action for women, peace and security while she was working as Gender Advisor with UNOWA (Dakar), and also contributed to the setting up of the Mano River Women Peace Network (MAWOPNET) as the Programme Coordinator of Femmes Africa Solidarité (Geneva). In the field of Agriculture, she set up and coordinated the Community of Practice on gender, cotton and food security while working with IFDC (Ouagadougou), and also championed the integration of gender in the ECOWAS Agricultural Policy (ECOWAP) while working as Gender expert with the Hub for Rural Development (Dakar). Christiana has also worked as Technical Officer for the Gender and Women's Health Department of the World Health Organization in Geneva, and Gender and Civil Society Advisor with SNV in Rwanda and Tanzania. Christiana holds a PhD, in Gender and Development Studies from the University of South Africa (UNISA), a DES in Development studies from the Graduate Institute of Development Studies, Geneva, a Master of Philosophy in Translation studies (French-English) from the University of Port-Harcourt where she was also engaged as a lecturer for over 8 years. She speaks fluent English and French.

Corporate Services