ARC Ltd Staff
Mr Lesley Ndlovu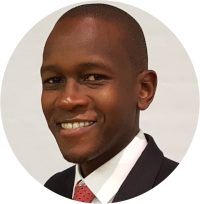 Chief Executive Officer
Mr. Ndlovu was the former CEO of AXA Africa Specialty Risks, a Lloyd's of London insurance syndicate and has extensive international experience spanning 14 years across corporate finance, audit, tax advisory, insurance and investment management sectors in several countries including Bermuda, Singapore, France and the United Kingdom.
Mr. Ndlovu is a graduate of the University of Oxford in England and at the Institut Européen d'Administration des Affaires (INSEAD) in France. He is a CFA charter holder, a member of the Institute of Chartered Accountants of England & Wales and a member of the Institute of Directors.
Ms Ange Chitate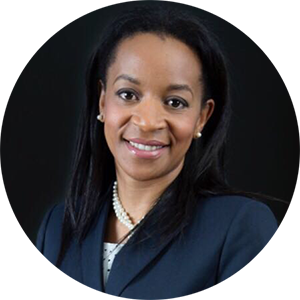 Chief Operating Officer
Ms Ange Chitate has extensive expertise in operations and portfolio management. She joined the team from Southern Africa Trust, a non-profit entity targeting poverty reduction, where she was Business Development and Sustainability Manager and Head of Operations. Prior, she was at Acutech Business Solutions where she was a senior manager and consultant in establishing Enterprise Project Management Offices. Ms Chitate has over 10 years in corporate services and operations; sales, communications, and relationship management in the finance and telecommunications industries. She also brings project management and financial sector experience, having worked with Standard Bank and Metropolitan Retail groups.
Ms Chitate holds an MBA from the University of the Witwatersrand and Rotterdam School of Management. She is a Prince2, P30 and Change Management practitioner. She sits on the board of Ripple Reading, an organization that focuses on child literacy. Born in Zimbabwe, Ms Chitate speaks English and Shona.

Mr Malvern Chirume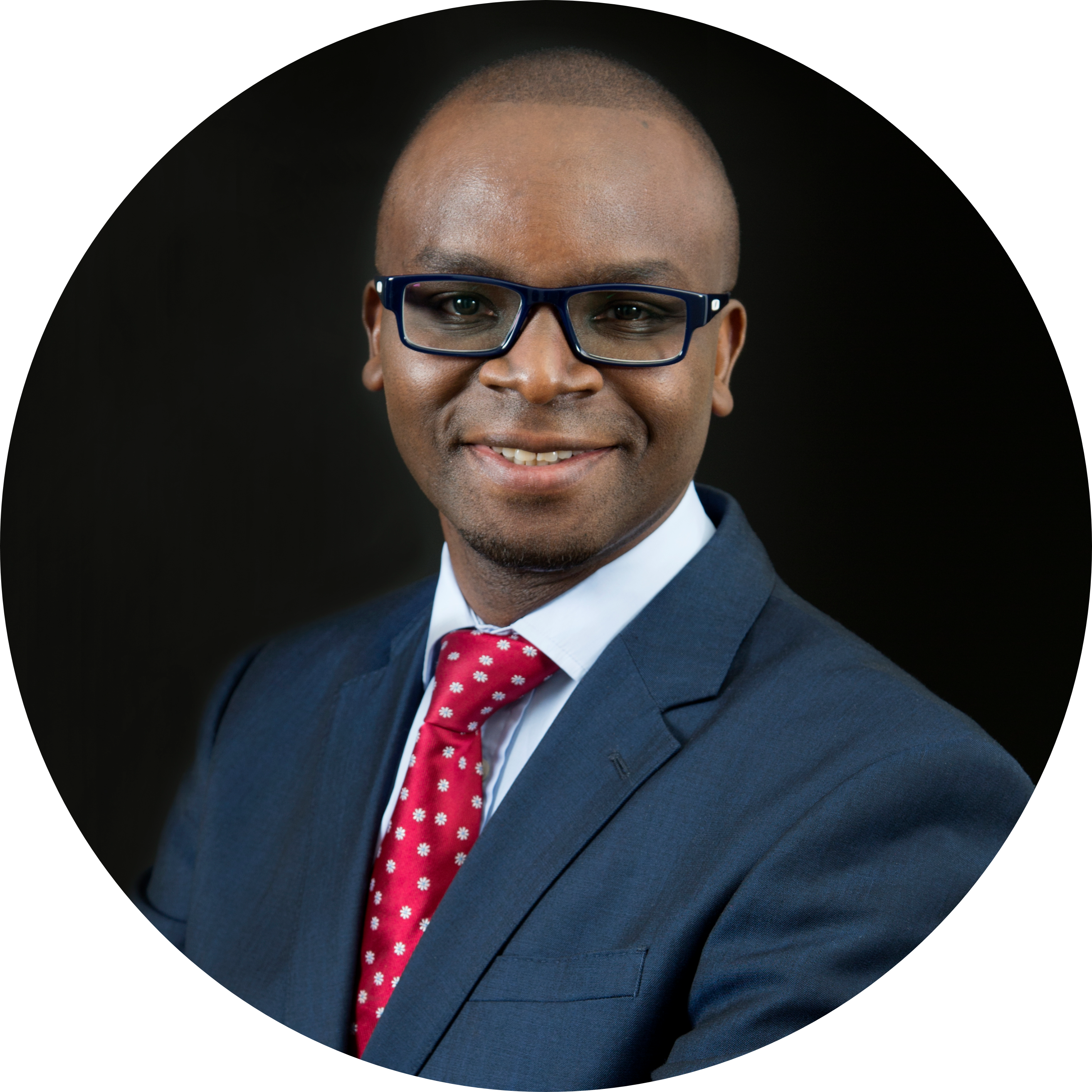 Chief Underwriting Officer
Malvern has over 23 years international experience gained in multi-cultural environments. He has deep insurance sector knowledge gained in US, Bermuda, Europe, Middle East, and African markets. His experience spans underwriting, investments, audit, finance, risk management, research & development, pricing, reserving, governance, and strategy. Before joining ARC, he was the Chief Risk Officer at Federated Employers' Mutual Assurance Company. He previously spent over ten years working in the London market in various roles at major global carriers, such as Chubb and Lloyds. Malvern started his career with PricewaterhouseCoopers, then joined EY in their London Financial Services practice. Thereafter, he held several roles in the London insurance market, primarily in the property and casualty sector, before relocating to South Africa.
Malvern is a Chartered Accountant and is registered as a Fellow with both the Institute of Chartered Accountants of Zimbabwe, and the Institute of Chartered Accountants in England and Wales. He is also a member of the Institute of Risk Management South Africa (IRMSA). Malvern holds a Masters in Finance from London Business School.
 
Ms Gloria Womitso 
Senior Technical Underwriting Analyst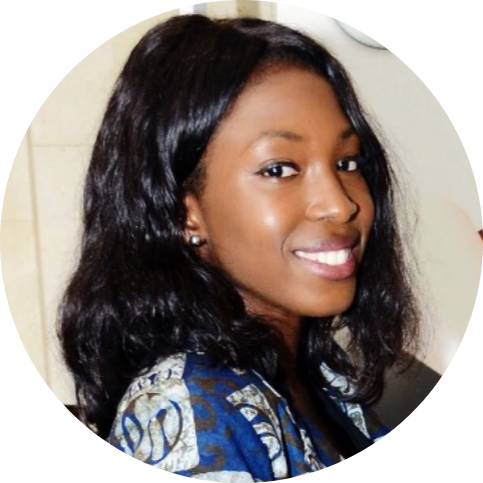 Gloria joined ARC Ltd in 2020 after several years with PwC France (PricewaterhouseCoopers), one of the world's biggest audit and advisory firms, where she led various audit assignments and consulting projects for a diverse range of well-known insurers and reinsurers in her role of Senior Actuary Consultant.
Prior to that, she also worked as a Pricing Actuary at Groupama, a major player in the French insurance market and the number one in agricultural and public sector insurance.
Gloria holds a double Master's degree in Mathematics x Statistics Engineering and Actuarial Science from Aix-Marseille Université and Ecole Central Marseille in France.

Mr Tim Nielander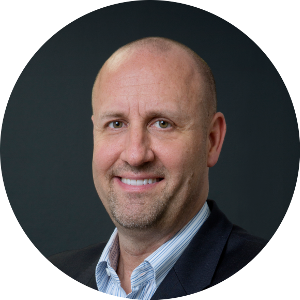 Senior Legal Advisor
From 2005 until 2010, Tim served as General Counsel and Managing Director of Corporate Services for the GAVI Alliance, an international development institution that supports immunization projects in over 50 developing countries. He was responsible for managing legal affairs, the insurance portfolio and corporate services in a coordinated effort with international organizations including WHO, UNICEF, the World Bank, foundations, NGOs and government development agencies. Tim also coordinated project legal support for the US $4 billion International Finance Facility for Immunization and the US $3 billion Advance Market Commitment for Pneumococcal Vaccines.Prior to his role at GAVI, he practiced with the Seattle law firm, Preston Gates & Ellis LLP, where he provided counsel to a broad range of clients, including the Bill and Melinda Gates Foundation, Microsoft Corporation, Amazon.com and T-Mobile.
Tim has worked on a variety of projects involving multinational stakeholders from the private and public sectors in Europe, Latin America, Asia and Africa. He currently serves as a Board Member and advisor for foundations and development institutions based in Switzerland, Uganda, Thailand and India. He is a qualified solicitor in England/Wales and licensed to practice law in the U.S. He also holds a PhD from the Graduate Institute of International and Development Studies, University in Geneva, Switzerland in International Studies/Law on the topic of Legal Frameworks for Global and Regional Development Public-Private Partnerships.

Ms Anais Symenouh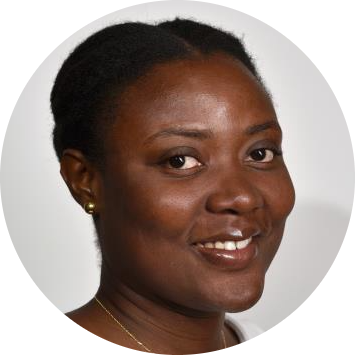 Associate Legal Counsel
Anaïs is joining ARC from Rexel, one of the world's leading professional multichannel distribution networks for the energy world, as a financial legal counsel where she was in charge of the legal aspects of bank financings, capital markets, securities and treasury transactions.
Prior to that, she was at Société Générale in Paris where she was a legal adviser on netting policies, derivatives agreements, and securities lending matters. She also brings experience on negotiation of intercontinental transactions, having worked with Ecobank.

Anaïs is a graduate in LLM Banking & Finance from Queen Mary university of London. She is happy to strengthen the legal team and is delighted to contribute to the fulfilment of the ARC agenda and help overcoming the challenges that are faced.
 
Mr David Maslo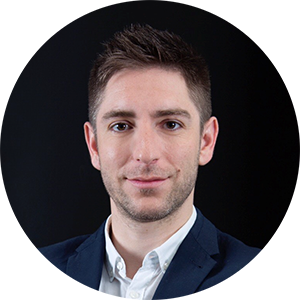 Head of Business Development
David joined in ARC Ltd in 2016.
Former consultant on risk management, business intelligence and digital transformation to public and private sectors, he contributed to building data analytical frameworks in Africa with specific focus on health in the workplace.
He is a Member of the U.K. Institute and Faculty of Actuaries.
David holds two Bachelor's degrees from the University of Pretoria in Political Sciences and International Relations and in Economics. He has completed a certification in Applied Data Science with Python from the University of Michigan.

Mr. Forbin Atabong Njoya
Finance Manager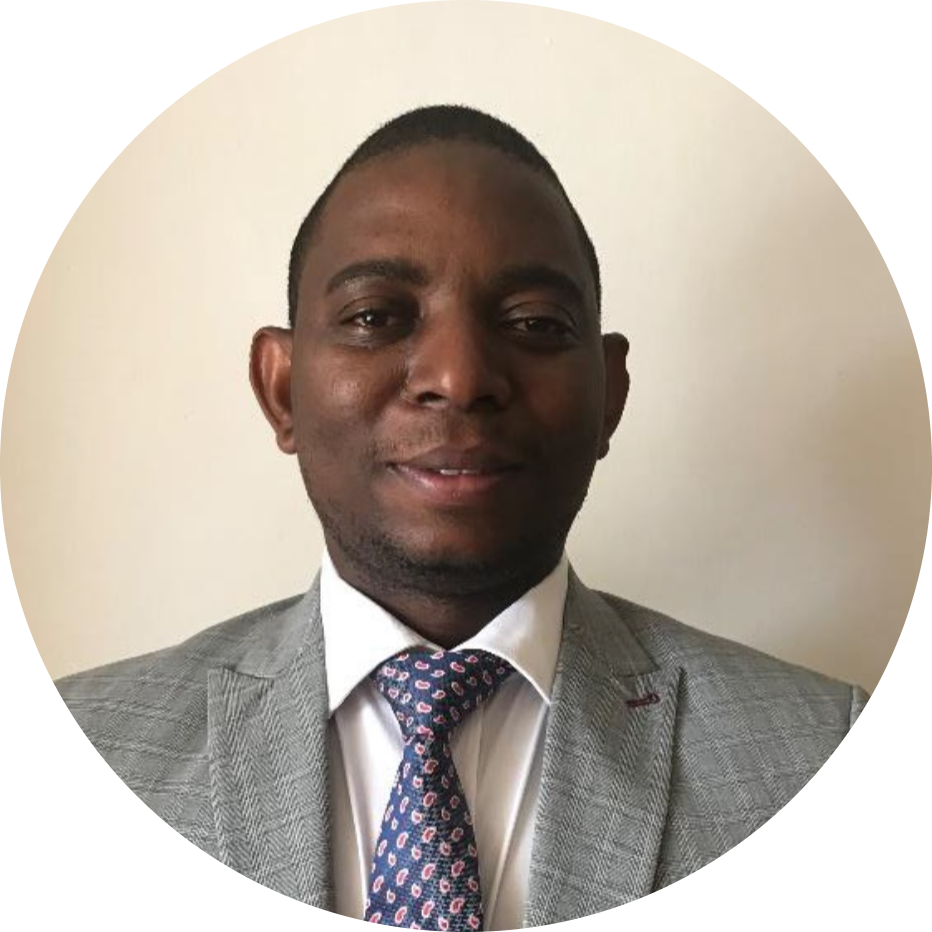 Forbin has over 7 years experience across different Finance and Accounting roles mainly in the FMCG and Agriculture value chain within West and Central Africa. Prior to his recruitment he was the Financial Controller for Sustainability Management Service Ghana a subsidiary of Ecom Agro Trade Ltd, a business which main objective is to implement sustainable agricultural practices in the cocoa value chain in Ghana.
Forbin speaks English and French, and he is a Cameroonian by nationality. Forbin holds a Bsc in Management from the University of Buea Cameroon and he is an ACCA Qualified (Association of Chartered Certified Accountants) UK.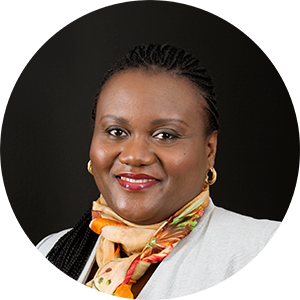 Ms Nicole Muteba
Programme Manager
Nicole joins us from the International Finance Corporation ("IFC"), the private sector arm of the World Bank Group.  She has over twelve years' experience working in administrative and operational support roles. Specifically, she served for several years as Executive Assistant to the Vice-President for Sub-Saharan Africa, Western Europe, LAC and Caribbean regions.  Over the last five years she has been Portfolio Assistant, providing anchor support to the IFC portfolio risk monitoring team for Sub-Saharan Africa on all aspects of portfolio supervision and compliance.In addition to her technical, administrative and organizational skills, Nicole brings a level of maturity, professional discernment and commitment to the developmental mandate that ARC stands by.
Nicole is originally from the Democratic Republic of Congo. She holds a Postgraduate Diploma in Management from North-West University (NWU) in Potchefstroom, South Africa and is currently studying towards a Master program in Business Administration. She is fluent in French and English.Ms.

Jackline Muthengi 
Pricing and Product Manager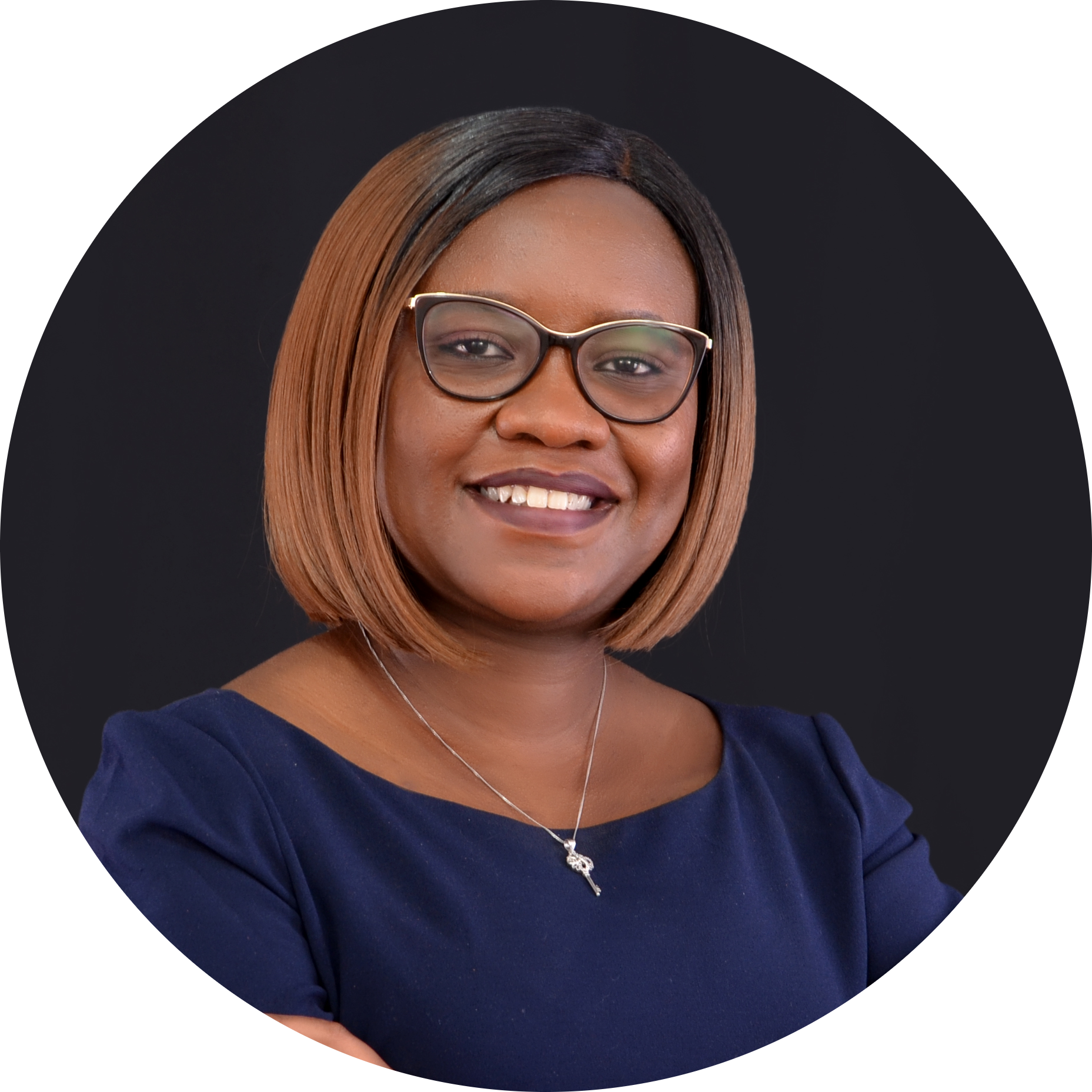 Jackline Muthengi, FIA is a qualified actuary with extensive experience in product development and pricing, valuations, stakeholder management and capital modelling. In her previous role as the Actuarial Manager at Pula Advisors, she led the team in the product development, structuring, pricing and reinsurance placement for all their parametric insurance products spanning from Africa, Latin America and Asia.
She holds a bachelor's degree in Actuarial Science with Information Technology and a Master's degree in Actuarial Management from Bayes Business School (formerly Cass Business School), City University of London.
Ms Lorraine Njue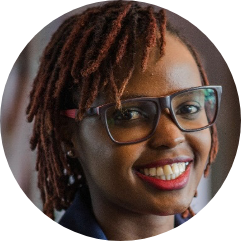 Reinsurance Actuary
Lorraine Njue, FIA is a qualified actuary with experience in actuarial management, regulation and reinsurance. Her most recent experience has been as an actuarial manger in KPMG London where she has looked after actuarial validations for a portfolio of insurance and reinsurance companies in the London market.  Prior to this, Lorraine was head of actuarial for Continental Reinsurance, a multinational reinsurance company with offices in various parts of Africa including Kenya and Nigeria.
Lorraine holds a bachelor's degree in Actuarial Science and a Master's degree in Actuarial Management from Cass Business School London.
In her free time, Lorraine enjoys running and hiking.

Mr Wesley Chitsike
Actuarial Analyst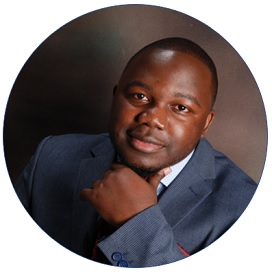 Wesley joined ARC Ltd in 2019 as an Underwriting Intern. Completed his Bachelor's degree in Actuarial and Financial Mathematics from the University of Pretoria, South Africa. Promoted to Actuarial Analyst at ARC Ltd in 2020. Currently pursing Core Technical Actuarial level studies with the Actuarial Society of South Africa.
Born in Zimbabwe, Mr Chitsike is fluent in English and Shona.